BIG FLUX NARROW Stainless Steel
€128.00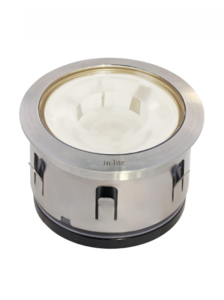 De BIG FLUX NARROW grondspot is de beste keus voor het uitlichten van smalle hoge elementen.
47 op voorraad
Beschrijving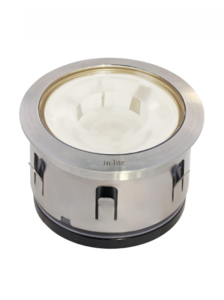 De BIG FLUX NARROW is met zijn lichthoek van 13 graden en een lichtbereik van 11 meter bij uitstek geschikt voor het verlichten van smalle hoge elementen.
De BIG FLUX NARROW is perfect te combineren met accessoire SPIKE. Met deze grondpen plaats je de BIG FLUX NARROW eenvoudig in een losse ondergrond zoals aarde, grind of gras.
Let op: de BIG FLUX NARROW is niet geschikt voor verwerking in accessoire BOX-100.
Productdetails
Afmetingen:
Hoogte 64 mm
Diameter 60 mm
Inbouwdiepte 70 mm
Materiaal & Afwerking:
Kleur RVS
Behuizing Polycarbonaat
Lens Polycarbonaat
Ring/afdekplaat Stainless Steel
Technische specificaties:
Spanning 12V
Vermogen 3W
Installatiewaarde 4,20VA
Lichtbron LED
Branduren 25000
Licht type Accent
Lichthoek 13°
Lichtbereik 11m
Lichtkleur Warm white
Lichtrichting Naar boven
Kleurtemperatuur 3100K
CRI 93
Net luminous flux 266lm
Luminous efficacy 89lm/W
Dimbaar Nee
IP klasse IP-67
Energielabel A++
Only logged in customers who have purchased this product may leave a review.